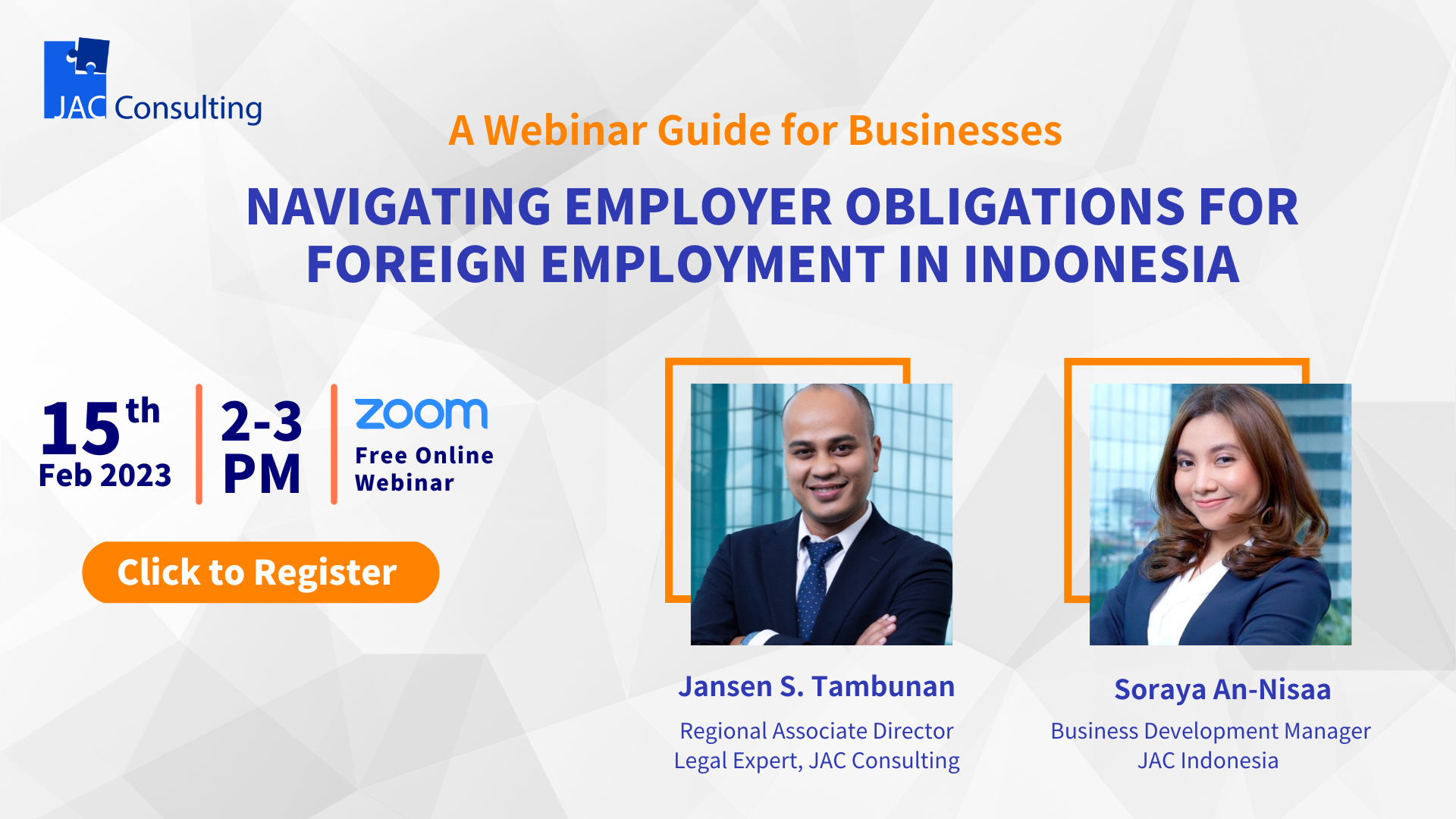 ​
Foreign employment requires employers to stay abreast of current regulations to maintain compliance in their business operations. JAC Consulting often encounters instances where clients inadvertently contravene labour laws, which affects the foreign employee's work permits.
Find out what the most common compliance failures are for companies and how to avoid them, such as:
Executing documents that are prohibited for foreign workers to sign;

Utilising visas and work permits that are inconsistent with the foreign employee's activities in Indonesia;

Assigning roles or limitations to foreign workers that are restricted by law.
Aiming to address these concerns, JAC Consulting is hosting a complimentary webinar to provide in-depth information and critical considerations for companies in managing foreign employees and facing inspections by government authorities.
Get insights on work permits and tips on facing field inspections from our expert consultants by registering yourself now!
Meet the Speakers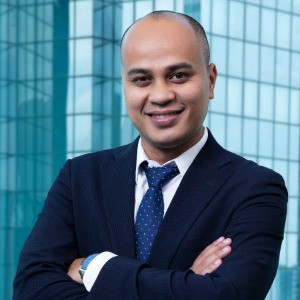 ​
​
Jansen S Tambunan
Regional Associate Director, JAC Consulting Indonesia
Jansen is a legal specialist with more than seven years of experience in business consulting. He has been dealing with Japanese and Multinational clients that need consultation regarding permit & license, HR Consultancy, management support, HR Training & Seminars, and Translations. He has an extensive capability in legal and license to support clients expanding their business in Indonesia. Taking a master's degree in International Relations from the University of Shizuoka enhanced his understanding of clients' cultures across countries.
​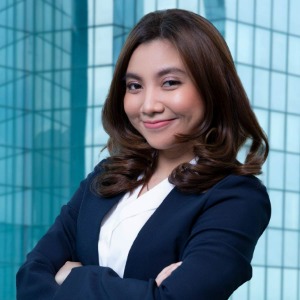 ​​
​
Soraya An-Nisaa
Business Development Manager of JAC Indonesia
Soraya is an expert in Foreign Direct Investment (FDI) registration, providing professional advice on navigating through daily regulatory hurdles of business set-up, expatriate visas, and legal and HR complexities. She just also graduated from Notarial Master Program at Universitas Indonesia. You will see her often in her monthly webinar program, advising Japanese and MNC companies to get the latest update on HR and expatriate policy and regulations.