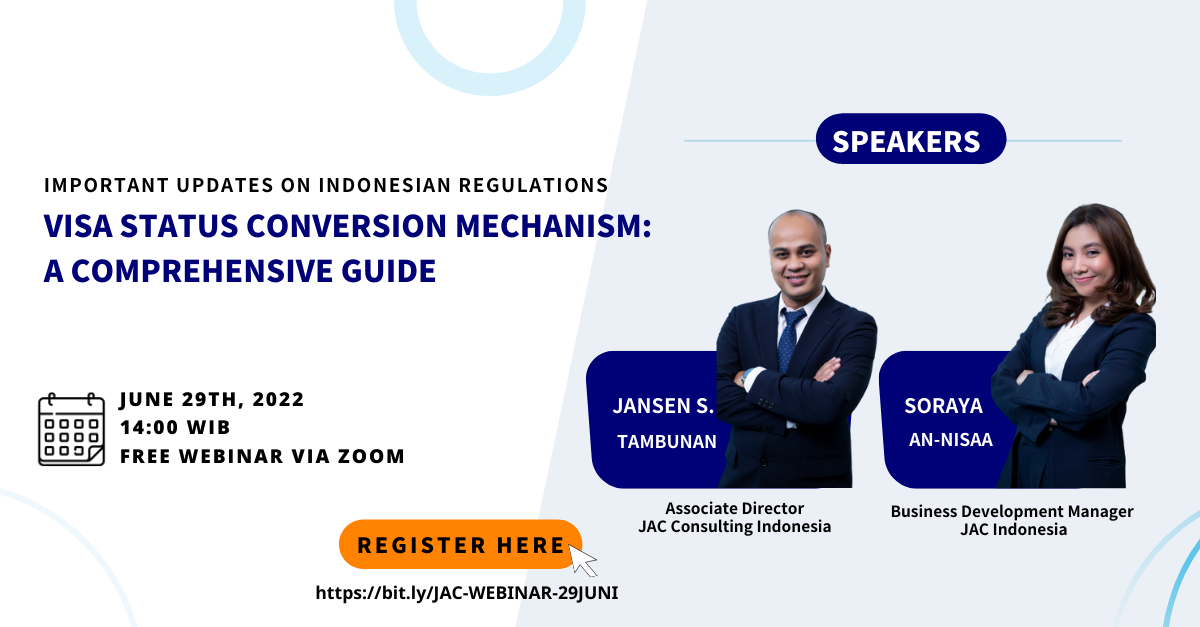 ​
​Registrations have been closed for this session. For those who were unable to attend the above sessions, you can get the presentation materials on-demand just by filling out the form on this page.
Indonesia's government has stated its readiness to open open its international borders and restart in the new normal. This situation means adjustments in Immigration regulations to allow better flow and flexibility for more efficient bureaucracy in terms of foreign professionals' mobility, especially for those who need a permits to work in Indonesia. Immigration provides an optional mechanism to convert the status of foreigner Stay Permit (Izin Tinggal Kunjungan (ITK)) into a Stay Permit for Working Purpose (ITAS index 312). This new policy does not only apply to foreign workers in Indonesia but also:
Researchers

Investors

Spouses of Indonesian citizens (of foreign nationality)

Spouses of ITK or ITAS holders, and other foreigners who are required to have ITK and ITAS under Circular Letter of Directorate General of Immigration No. IMI-GR.01.01.-0441 dated February 2nd, 2022.
Because successful implementation of changes requires specific conditions and requirements, the guarantor or sponsor can find it complicated to proceed with the conversion thoroughly. To clarify the written policy and its practices, JAC Consulting Indonesia presents a free webinar:
Topic: Visa Status Conversion Mechanism: A Comprehensive Guide
Date: Wednesday, June 29th, 2022
Time: 14:00-15:00 Jakarta time (WIB)
Speakers : Jansen S. Tambunan and Soraya An-nisaa
Language: Bahasa Indonesia
​
Meet the Speakers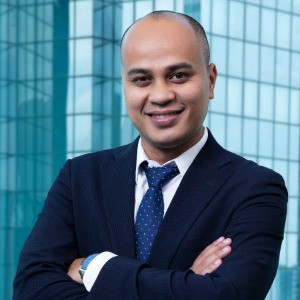 ​
​Jansen S Tambunan
Associate Director of JAC Consulting Indonesia
Jansen is a legal specialist with more than seven years of experience in business consulting. He has been dealing with Japanese and Multinational clients that need consultation regarding permit & license, HR Consultancy, management support, HR Training & Seminars, and Translations. He has an extensive capability in legal and license to support clients expanding their business in Indonesia. Taking a master's degree in International Relations from the University of Shizuoka enhanced his understanding of clients' cultures across countries.
​
​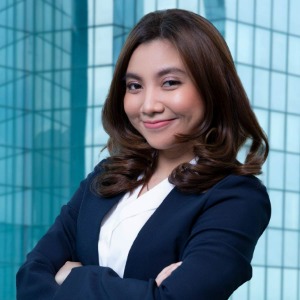 ​
​​Soraya An-Nisaa
Business Development Manager of JAC Indonesia
Soraya is an expert in Foreign Direct Investment (FDI) registration, providing professional advice on navigating through daily regulatory hurdles of business set-up, expatriate visas, and legal and HR complexities. She just also graduated from Notarial Master Program at Universitas Indonesia. You will see her often in her monthly webinar program, advising Japanese and MNC companies to get the latest update on HR and expatriate policy and regulations.
​