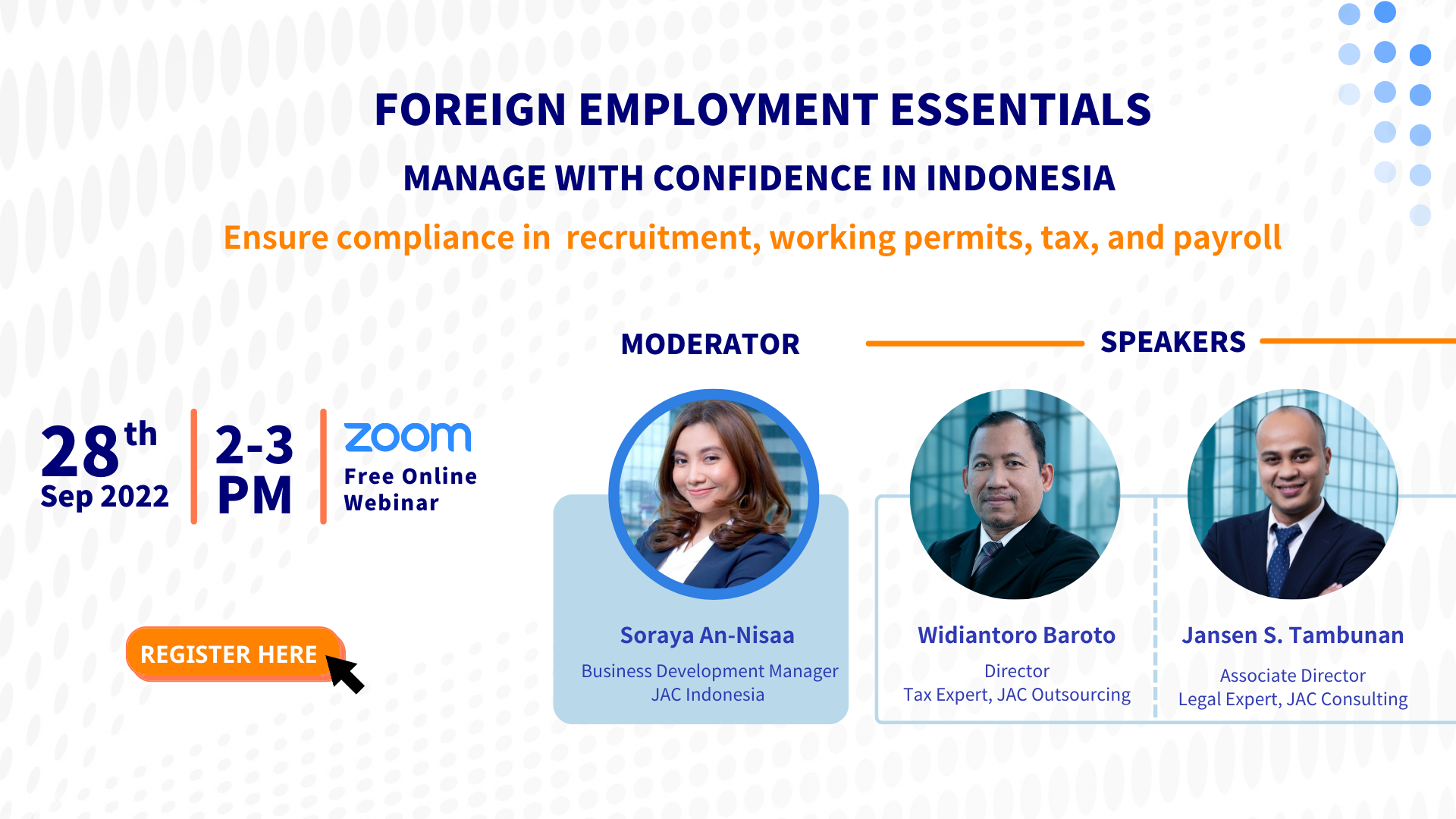 ​
​Registrations have been closed for this session. For those who were unable to attend the above sessions, you can get the presentation materials on-demand just by filling out the form on this page.
Managing foreign workers in Indonesia is a multi-stage process, where each phase can be crucial and affect the business and the individual assignee. As a sponsor, employers must ensure a holistic process of managing the expatriates, from pre-deployment, deployment, and when they return to their home country, that fully complies with numerous regulations. The process can be complex because it links to multidisciplinary fields and has specific policies for each stage.
JAC Indonesia One-Stop Solution provides a joint webinar of JAC Recruitment, JAC Consulting, and JAC Outsourcing to guide you in finding exceptional talent and managing expatriate employment effectively. JAC Indonesia has streamlined their core services in recruitment, consulting and outsourcing into a one-stop solution to assist companies in establishing, expanding, scaling, hiring and closing their business in Indonesia.
In this webinar, our expert speakers will provide you with the latest legal, human resources, tax, and payroll regulations that will benefit both employer and foreign employee.
Topic: Foreign Employment Essentials, Manage with Confidence in Indonesia
Date: Wednesday, September 28th, 2022
Time: 14:00-15:00 Jakarta time (WIB)
Speakers : Widiantoro Baroto, Jansen S. Tambunan
Language: Bahasa Indonesia