Recent Update of Expatriate Visas and Working Permit Applications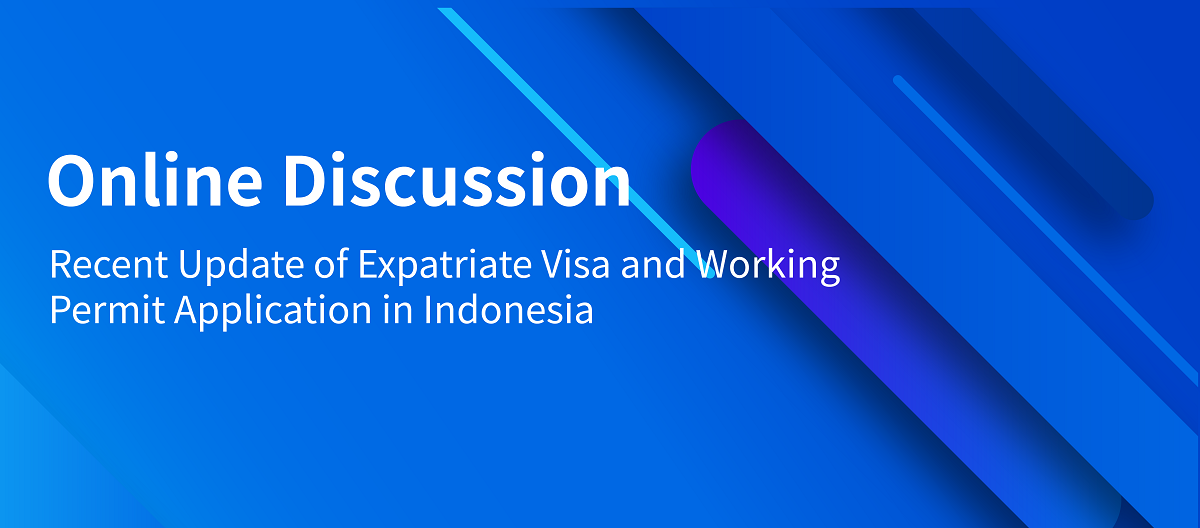 The Indonesian government has announced a reopening of borders for foreign tourists effectively since October 14, 2021. As a result, several related ministries and institutions have been issuing different policies to regulate the situation. JAC Consulting will be holding an online seminar to summarise all of the recurring policies which mostly relate to:
Applicable visas and documents requirement to enter Indonesia;

Activity category for certain applicable visas;

Valid international travel protocol (vaccine qualification; quarantine requirement and etc);

Selected countries and their citizens who are allowed to visit Indonesia;

Terms and condition to apply working permit for expatriates.
​
By joining this seminar, you can get a better understanding of the current circumstances to obtain suitable visas for expatriates.
Date: Tuesday, November 2nd 2021
Time: 2:00 - 3:30 pm
Speaker: Soraya An Nisaa, Business Development Manager, JAC Consulting
Language: Bahasa Indonesia
Registration: register your attendance online using the form on this page
​This seminar is presented in Bahasa Indonesia free of charge with maximum capacity up to 150 participants. Just fill out the registration form on this page to reserve your space now.