JAC CSR Activities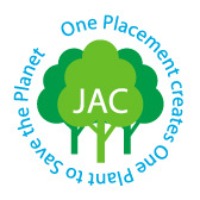 One Placement creates One Plant to Save the Planet (PPP)
​ [One Placement Creates One Plant to save the Planet] As a member of the JAC Recruitment Global Group, JAC Recruitment Indonesia takes part in tropical rainforest regeneration activities as part of our Corporate Social Responsibility (CSR) programme and as a larger commitment to improving the earth.
Through this "PPP Initiative" we commit to one donation covering the cost of planting one seedling in affected rainforest areas each time we make a successful candidate placement. This addresses a dual hope for the candidate's success in their new role as well as a hope to nurture the earth.

[JAC Recruitment CSR] Seedlings are planted in Sarawak, Borneo (Malaysia), in the Apeng National Forest Reserve, one of the most deforested areas in the world, where we work in collaboration with the Japan Malaysia Association (JMA) "Orangutan no Mori Fund". This group aims not only to regenerate and preserve Malaysia's tropical rainforest, but also to save the natural habitat which includes orangutans inhabiting the forest.
We also work in Bali (Indonesia), where the 13th Conference of the Parties to the United Nations Framework Convention on Climate Change (COP 13) was held. Here, seedlings are planted on difficult terrain on rocks buried with volcanic ashes and collaborate with the NPO Asian Green Forest Network.
In addition to donations, we have also introduced staff volunteer programmes through which staff are able to participate in the actual planting of seedlings. Every summer, two groups from around JAC Recruitment Global Group are selected to visit Borneo and Bali where they can interact with the local community, learn about new technologies and methods for protecting and regenerating rainforest and actually plant seedlings in the remote areas with their own hands.
Our aim and hope is that each new tree will grow and establish itself as each of our candidates will grow in their new company.
JAC Recruitment is committed to tropical rainforest regeneration over the long term and from 2008 to 2017 have been able to "plant" more than 70,000 seedlings; our aim is to grow this number to over 10,000 seedlings per year.
Areas of Activity:
Bali, Indonesia (Penelokan Village, Kinatamani District)
Borneo, Malaysia (Apeng National Forest Reserve, Serian Division, Sarawak State)
In Cooperation With:
Japan Malaysia Association (Borneo)
NPO Asian Green Forest Network (Bali) - Japanese link