Global Network
JAC Recruitment started in 1975 in London, England and has grown rapidly over the decades. We now operate in 11 countries, with 26 offices Across Asia and Europe. Additionally, there are over 1,200 specialist consultants who believe in making the right connections for both client and candidate. It is this strongly held belief that has allowed us to cement our place as one of the leaders in the recruitment industry today.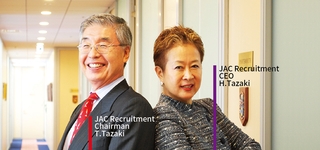 ​
"Tsunagu"
​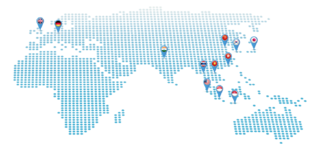 ​
While there are many contributing factors to JAC Group's success, it is mostly due to a fundamental belief in "Tsunagu", which has long been held as the core element of our corporate identity.
Directly translated, "Tsunagu" means to pass, to link, or to continue. It is therefore befitting that "Tsunagu" underpins our corporate culture, which is a fusion of the attentive, high-quality service, second nature to the Japanese, and a global mindset that has been developed in the UK.
​
Our Philosophy & Policy
While Tsunagu underpins our corporate culture, our Philosophy & Policy is the foundation for the values we consistently uphold. Our philosophy comprises values that embody our thinking - freedom & discipline and fairness. Our policy places its emphasis on actions taken - speed, sincerity and attitude. Together, our philosophy and policy form the "mind and body" of JAC Group.
Philosophy: Freedom & Discipline, Fairness
Policy: Speed, Sincerity, Attitude